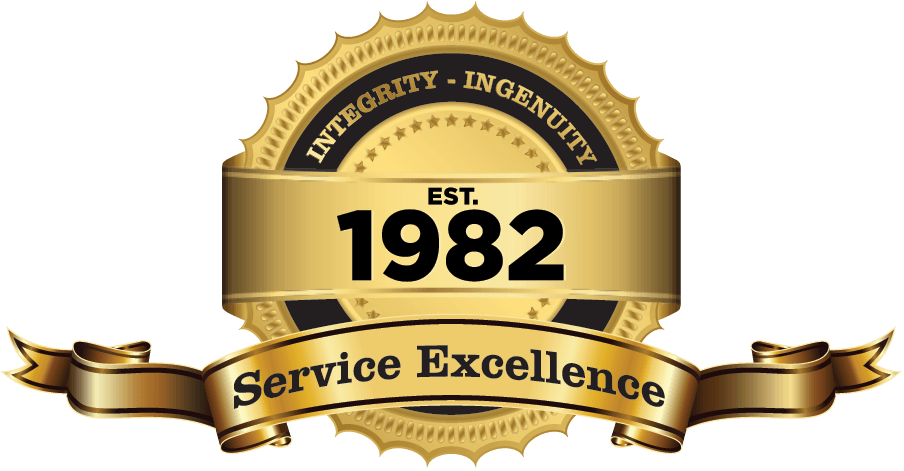 About

AACANN
Four Decades of Excellence
We are a full-service HVAC company based in Houston, TX, equipped to handle all of your heating, ventilation, and air conditioning needs. In the business since 1982, we have a reputation for reliably delivering quality products and services. Whether it's repair, maintenance, or system installation that you need, AACANN is here to help.
Our technicians are highly trained and EPA-certified, with substantial experience installing or repairing HVAC systems of any model and make. Servicing residential, commercial, and industrial facilities, our teams operate on the principles of accountability, integrity, and mutual respect.
At AACANN, we are fully committed to building a lasting relationship with each and every client. Our membership programs are designed to empower local communities, offering discounts to schools and churches.
HVAC Repair

& Installation Services
Residential HVAC
As a long-established brand in the field of residential air conditioning, we are committed to delivering high-quality, cost-effective products. Your family's comfort is our top priority, which is why we employ only highly-trained and perfectly courteous technicians. Depend on AACANN to get the job done right the first time!
All HVAC equipment requires periodic maintenance, which is why we're only a phone call away. Our teams arrive at the scene promptly, usually within 45 to 90 minutes of receiving your call.
Types of Residential Services We Provide
Free Estimates on Equipment Installation
Annual Maintenance Plans
Heat Safety Inspections
Real Estate HVAC Inspections
Indoor Air Quality Assessments
Metal Duct Cleaning
UV Technology to fight mold, viruses and bacteria
Whole-home Air Purification and/or Sanitization
Whole-home Humidification
Equipment Financing
Extended Labor Warranties
Filter Replacement
Rentals and Property Management
Commercial HVAC
We install and maintain heating, ventilation, air conditioning, and refrigeration systems for a variety of commercial clients in the Houston area. From restaurants to data centers, commercial facilities require dependability above all else – you need to know you can rely on our work.
At AACANN, we satisfy this need through preventative maintenance plans, including IAQ assessments and regular equipment check-ups. Should any issue arise, clients have 24/7 access to our highly-trained tech support teams. All our technicians are licensed to service HVAC(R) systems of up to 350 tons.
Types of Commercial Buildings We Services
Churches and Worship Centers
Single-Level Offices
Restaurants
Schools
Grocery Stores
Retail Stores and Shopping Centers
Hospitals and Laboratories
Banks and Financial Institutions
Outdoor Stadiums and Theaters
Daycares
Doctor's Offices and Physician Clinics
Veterinary Clinics and Animal Hospitals
Property Management
Complete Systems & Single Components
Packaged Rooftop Units
Electric, Pneumatic, & Electronic Control Systems
Constant Temperature & Humidity Systems
Process Cooling & Heating
Computer Room Systems
Compressors & Chillers
Exhaust Fans & Duct Work
Industrial HVAC
With decades of experience building and maintaining industrial HVAC systems, we pride ourselves on our ability to custom-design a solution to every client's requirement. We understand the practicalities of a commercial facility's operation, working tirelessly to minimize downtime while improving air quality and maintaining safety standards.
Whenever necessary, AACANN can provide on-site surveys and pre-construction consultations. All our work is in full compliance with NEC, IEC, ASHRAE, SMACNA, ADA, DNV, ABS, IMO, SOLAS, and USCG standards.
Types of Industrial Facilities We Services
Refineries
Chemical and Petrochemical Plants
Manufacturing Process Facilities
Research & Development Facilities
Waste Management Facilities
Industrial Refrigeration Facilities
Join Our Maintenance Program
AACANN's Maintenance Program offers priority service access, discounted pricing, and a variety of other benefits. Sign up today!
24-Hour Emergency Services Available
Using our Emergency HVAC Services, you'll never be without air conditioning for long. Call now for 24-hr emergency repairs!
Here's how AACANN goes above and beyond the basic HVAC installation and repair services.
HVAC All-In-One
At AACANN, we don't just sell HVAC systems — we're in control of the process from start to finish. From the initial consultation and design phase to construction and installation to repair and maintenance, all these phases flow into each other. We can make the process of obtaining a reliable HVAC solution as simple and effortless as you need it to be!
Kitchen Hood & Ventilation System Cleaning
Many commercial facilities, particularly in the food industry, require periodic assessments of their ventilation systems. Every AACANN team can provide an initial visual inspection, making note of potential trouble spots such as material deterioration. At your option, this can be followed by a system-wide cleaning procedure, including ducts, hoods, exhaust fans, and dampers, in accordance with NFPA standards.
Indoor Air Quality/Duct Assessments
Ever tested the air quality inside your home? You'd be surprised to learn how many pollutants we're all inhaling on a daily basis. AACANN offers a variety of solutions, from duct system cleaning to whole-house air purification procedures. For regular maintenance and filter replacement, sign up for our membership program and breathe easily once more!
Disinfecting
Rely on AACANN for safe and efficient disinfection of elevators, office spaces, restrooms, conference rooms, and other parts of your facility. We employ a variety of techniques, from pressure washing to electrostatic mists, sprays, or foggers. All our technicians are EPA-certified, following all the latest guidelines on the use of disinfectants against mold, bacteria, and viruses.
I can give them an honest five-star review cause I've been on the business end of this company and for the small family built company they are, they are into BIG jobs, I went offshore with Donny and did a job on an Icelandic vessel that was a drill ship and knocked out a galley duct cleaning and the hood cleaning while employed there and noticed the faithfulness their customers have to them and why?!? Because of their willingness to work with EVERYBODY on parts/cost or overhead and labor involved and not to mention their service with a smile always. Very wonderful people to work for AND do business with. They will be my first recommendation on HVAC-R off the bat!
Paul J.
An amazing company. HVAC system installed, duct work and insulation done. It was a pleasure doing business with Donny Cannon and his team, I would recommend AACANN Mechanical, It's no wonder they have been in business for over 40 years.
Nancy B.
Excellent company! Got my AC system working in no time, I would recommend AACANN for all my air conditioning work!
Mikkel A.
You all are just so so awesome!
Michelle K.
Excellent and Trustworthy Service. I've worked with them for years and they are great. I truly trust their advice and always are ready with short notice.
M. A.
Very professional, excellent communication, clear explanation. I was also pleasantly surprised to find they were able to get to me so quickly! My A/C is already blowing much cooler!
Leena P.
The service is unmatched. We were having evening Worship services and one unit went down. Before we were 1/3 of the way through the service AACANN had us back up and running.
Go Rev Donny Cannon!
Eric T.
We will continue to recommend AACANN to friends and family. We are happy to have experienced such exemplary customer service for several years and value our business and personal relationship.
Ed W.
24-Hour

Emergency Services Available

Using our Emergency HVAC Services, you'll never be without air conditioning for long. Call now for 24-hr emergency repairs!

Call (713) 453-2222

Call Now
Join

Our Team

Looking for a career in HVACR sales, repair or maintenance? AACANN is always accepting applications. Apply now!
Benefits of Working With Us
Hourly Pay
Weekly Direct Deposit
Workers' Compensation
Company Vehicle
Apply Now